We finally have some details about the iOS version of Skylanders SuperChargers.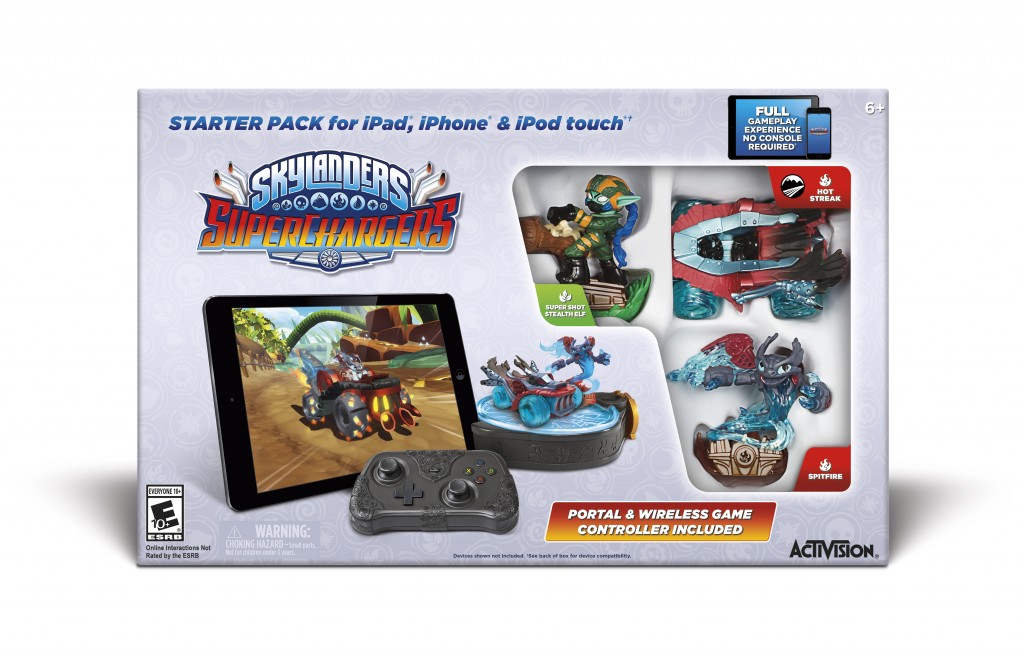 iOS Not Tablet
First of all I think it's important to emphasize that this is the iOS version not the Tablet version like we had last year for Trap Team.
I'm not sure if this is an issue of compatibility or simply based on the numbers, but there are no plans for an Android version at this time.
However, as I stated in the title, iOS coverage is expanding. This year the full Skylanders SuperChargers title will be available for: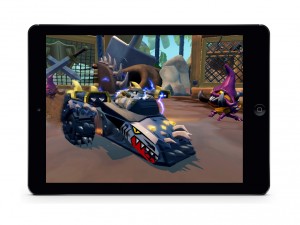 iPad Air
iPad Air 2
iPad Mini 2
iPad Mini 3
iPhone 5S
iPhone 6
iPhone 6 Plus
iPod Touch 6
These devices will have access to the full main storyline as well as online co-op and multiplayer racing.
If your Apple device is just a little bit older, you may not be out of luck just yet. If you own one of these devices:
iPad 3
iPad 4
iPhone 5
iPhone 5C
You will still be able to play the Single Player Adventure, Local Co-op, and Head-to-Head Racing in Split Screen.
When is it Available?
The iOS version will not be available immediately at launch. (Perhaps this is why they've waited so long to give us details about it.)
It will be available starting October 25th in North America (October 23rd in Europe and October 26th in Australia).
Instant Characters
Same as last year, you will also gain access to two "Instant" Skylanders.
These are digital versions of the characters that are stored with the game. This way you will always be able to play even if you left your Portal and figures at home.
This year, with the purchase of the game. you will receive:
Instant Spifire
Instant Hot Streak
Additionally this year you will have the option to purchase four more figures through in-app purchases. These include:
Instant Dive-Clops
Instant Super Shot Stealth Elf
Instant Dive Bomber
Instant Stealth Stinger
This not only gives you more options, but will allow you to access Land, Sea, and Sky areas without the need to have any physical figures.
Wrap Up
Overall this looks to be a nice option if you're on-the-go a lot or have to travel with kids.
While the iOS Starter Pack doesn't include any exclusive figures, I know some of you were able to get into Skylanders because of the Tablet version last year.
Hopefully, you will continue the journey with us.