First discovered a few months ago, Skylanders SuperChargers toys are now available in McDonald's Happy Meals.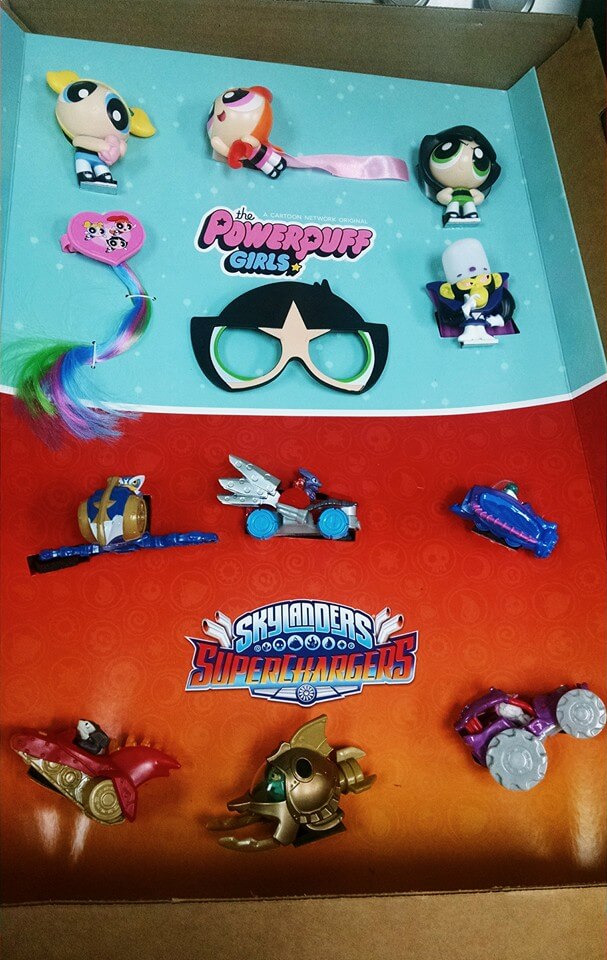 While there were eight different toys released in Italy, it appears that we're only getting six toys here in the US. These include:
Jet-Vac/Jet Stream
Spitfire/Hot Streak
Nightfall/Sea Shadow
Shark Shooter Terrafin/Shark Tank
Deep Dive Gill Grunt/Reef Ripper
Bone Bash Roller Brawl/Tomb Buggy
Currently it appears that only the first two toys (Spitfire & Terrafin) available.
Most locations will allow you to purchase these toys (without the Happy Meal) for a nominal fee. This fee may vary by location.
Also Included
The big surprise for me today was all the things that are included with the toy. (A big thank you to Desiree G. for providing the following images.)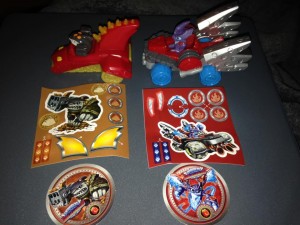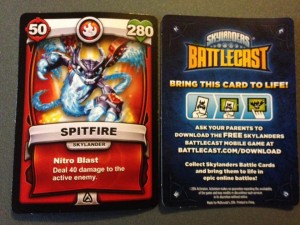 In addition to the toys you receive a sticker sheet, some circular pog type items, and a Battlecast card.
A Closer Look
The stickers are pretty self-explanatory. Some of them are designed to decorate the vehicle, but some are just for fun.
The backside of the pogs are interesting though. It seems there is a game you can download through the McDonald's app.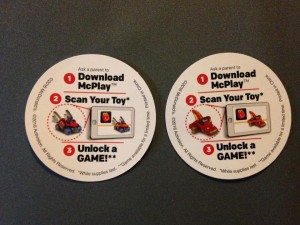 But what's even more interesting to me is the included Battlecast card.
Unfortunately, they only seem to be including Spitfire. So anyone who picked up a Skylanders SuperChargers Starter Pack already has this character, but I think it's worth noting that it's a slightly different card.
The front of the card is basically the same except that the card design is smoother. It does not have the "sawtooth" border that acts as a unique, one-time use code on the standard Battlecast cards.
The back of the card is where the big changes happen though.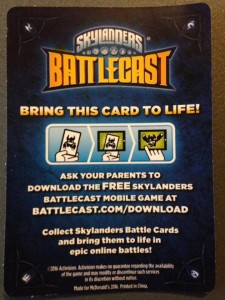 Instead of the simple Battlecast logo on the back of the card, the McDonald's cards contain instructions on where to download the Battlecast app.
And if you check the fine print at the very bottom of the card, you can see that the these cards were printed specifically for McDonald's.
So while these are just promotional cards that have the exact same function as the other cards in the game, you might consider this a variant.