Today Activision officially announced the Power Blue Skylanders.
Power Blue Splat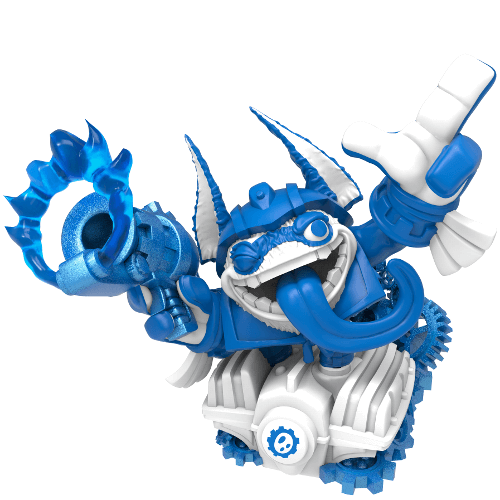 Power Blue Trigger Happy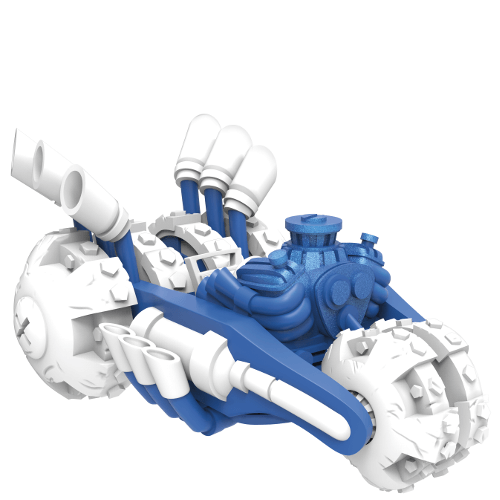 Power Blue Gold Rusher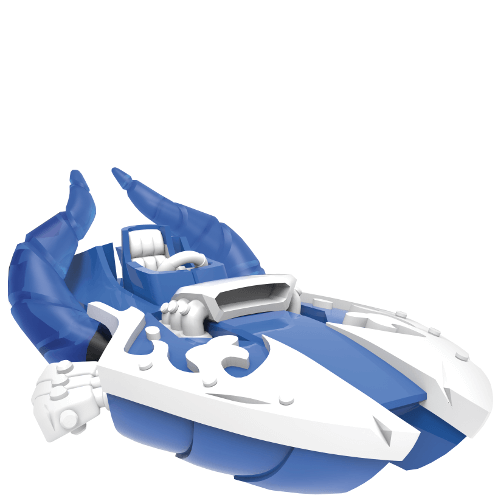 Power Blue Splatter Splasher
If you've been following SCL closely, you already know a good deal about these figures, but toady we have some more information to share regarding their involvement with Autism Speaks and Autism Awareness Month.
To begin, here's the official press release:
SKYLANDERS AND AUTISM SPEAKS PARTNER FOR AUTISM AWARENESS MONTH WITH LIMITED-EDITION SKYLANDERS SUPERCHARGERS TOYS

Leading into World Autism Awareness Day on April 2, Collaboration Brings Attention to Important Cause that Supports Affected Kids and Families around the World

SANTA MONICA, Calif. – February 29, 2016 – To support the millions of families affected by autism, Skylanders®, the beloved kids videogame franchise, and Autism Speaks, an organization dedicated to autism science and advocacy, invite fans to "Light it up Blue" with one-of-a-kind toys. Through this creative collaboration for April's Autism Awareness Month, Skylanders and Autism Speaks are raising awareness for an important cause — and in true Skylanders fashion, are having fun while doing it.

"Autism affects one in every 42 boys and one in 68 children in the U.S. We're proud to work with Skylanders, an iconic franchise that's known for bringing joy and magic to kids and families," said Peter Morton, vice president of Corporate Development at Autism Speaks. "This year's Light it up Blue campaign for World Autism Awareness Day marks our first alliance with a videogame and toy, and we couldn't be more excited."

The new series of Skylanders SuperChargers toys are blue and white to reflect Autism Speaks' official colors. The "Power Blue" Skylanders SuperChargers feature Splat and Trigger Happy, as well as their SuperCharged vehicles Splatter Splasher and Gold Rusher — all of which appear in-game as their special colors. The toys are on store shelves now at participating retailers in the U.S. and Europe and will be available starting April 1 in Canada.

"When my son was diagnosed with autism, I felt very alone. From my first Autism Speaks Walk, I felt the power of community, and this partnership with Skylanders will bring awareness and belonging to kids and families in a unique way," said Matt Asner, director of Corporate Development, Autism Speaks.

"Since the debut of the franchise, we've heard from parents that Skylanders plays a special role in the lives of their kids on the autism spectrum," says Josh Taub, senior vice president of Skylanders Product Management, Activision. "The entire Skylanders team was deeply committed and proud to bring these special toys to life. If they can put a smile on a child's face, then we know we've done our job right."

In addition to creating the Power Blue Skylanders SuperChargers and bringing them to life in game, Activision Publishing, Inc., a wholly owned subsidiary of Activision Blizzard, Inc. (NASDAQ: ATVI) is launching employee education and employee-donation matching programs in connection with Autism Awareness Month. Additionally, in recognition of World Autism Awareness Day, employees will have the opportunity to participate in the Autism Speaks Walk on April 2 at the Rose Bowl in Pasadena. Activision is also making donations to non-profits that are making a difference in the autism community.
While I personally do not have any experience with Autism Speaks, I have been in contact with many parents and teachers of autistic children over the past few years.
It's been amazing to hear how Skylanders have played a part in helping some of these children connect with their families and other children.
I can certainly understand why Activision has chosen to support Autism Awareness.