Here's an interesting twist…
Hot on the heels of yesterday's Mini Skylanders announcement, Walmart.com has revealed the Skylanders Trap Team Buddy Pack.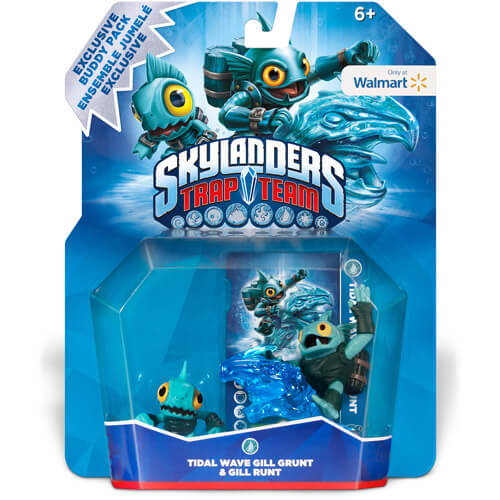 This particular pack seems to be a Walmart Exlcusive starring Tidal Wave Gill Grunt (Series 4) and the corresponding Mini Skylander Gill Runt.
This is the first we've heard about Buddy Packs so we're not sure if this will be the only one or if they plan to make Buddy Packs for all of the Mini Skylanders. We'll just have to wait and see.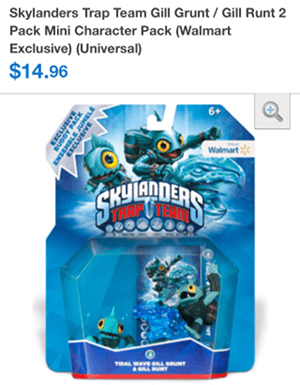 In any case, you can pre-order this particular Buddy Pack on Walmart.com for $14.96. If you want both figures this seems like an awesome deal.
We already know that the Mini Skylanders 2-Packs are priced at $13.99, so that's about $7 per Mini Skylander. Then we know that Core Skylanders are still $9.99. So those two figures could retail for $17.
It was a surprise to find out that the Green and Orange-based Sidekicks will function as normal Mini Skylanders in Trap Team.
This leads me to believe that Toys For Bob has been planning to utilize these Mini Skylanders for a long time now. It will be interesting to see just how far they take it.