So this is a question I've already gotten a lot and I expect that I will keep on getting from now until release day (at least).
Which Starter Pack is Better?
"Which Starter Pack should I get?" or some version of that question is on a lot of people's minds right now. Not everyone can afford to buy both packs or some just don't want duplicate figures (even if the Dark Edition offer variants).
Skylanders Trap Team Starter Pack Comparison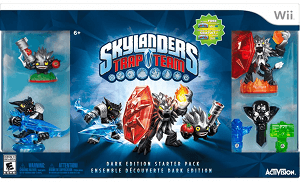 The Dark Edition (also known as the Collector's Edition) is obviously aimed at collectors. While it offers an extra figure and an extra Trap, it is really the fact that there are three in-game variant figures and one exclusive variant Trap that make this pack special.
Availability
Last year the Dark Edition for SWAP Force was a GameStop exclusive. In my opinion this was an experiment to see just how popular a Dark Edition Starter Pack might be. It turned out to be quite popular and that why we have another Dark Starter Pack this year which is available at all major retailers.
While there is no doubt that the normal Starter Pack will be readily available anytime after the launch, the same cannot be said for the Collector's Edition. I do not believe that they will continue to produce and ship the Collector's Edition out to stores regularly like they will with the normal Starter Pack.
Some folks have told me that they can find the Dark SWAP Force Starter Pack at their local GameStop to this day. While I have no reason to doubt them, the same is not true for everyone. Here in Wisconsin the Dark SWAP Force Starter Pack has been sold out for months.
Pricing and Discounts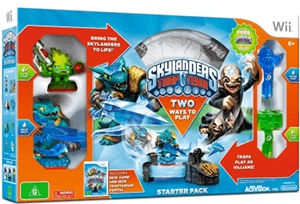 The pricing of these Starter Packs is the exact same pricing that we saw last year. The normal pack is listed at $74.99 while the Dark Edition is listed at $99.99.
However, if you're willing to wait a little bit, sometimes you are rewarded with a few discounts. Starting with Black Friday and continuing throughout most of the holiday shopping season, you will be able to find discounts on the newest Starter pack (often up to 50% off).
This week I was able to stop by a Toys R Us and saw the SWAP Force Starter Packs were on sale for $30, just $30! In fact, it looks like Amazon is matching their price this week.
If stores still have the Dark Edition in stock at this time, I would imagine that they would go on sale as well, but personally I'm not going to take that chance.
My Buying Theory
If you're forced to choose just one Starter Pack for whatever reason, think about this:
The production of the Dark Edition Starter Pack is almost guaranteed to be less than that of the regular Starter Pack. While it does cost more, you are getting 4 exclusive variants (3 figures + 1 Trap) that won't be available anywhere else.
So if I had to choose just one pack I would definitely start with the Dark Edition.
What about the pre-order bonuses?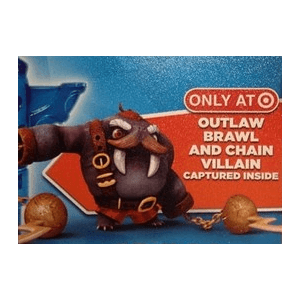 Thankfully, there haven't been a lot of truly collectible pre-order bonuses this year. The one exception that comes to mind is Outlaw Brawl and Chain, the Villain Variant exclusive to Target's pre-order.
We have not heard yet if this pre-order bonus can be combined with the Dark Edition (which would be ideal), but even if it can't I would still stick with the Dark Edition.
I would much rather three exclusive figures and one exclusive Trap (physical items) than one more Trap with a simple digital bonus of a different-colored Villain.
Which Starter Pack(s) will you be getting?