This Saturday and Sunday, September 17th and 18th, is Skylanders Weekend at GameStop.
SuperChargers Sales
They are once again offering deep discounts on all Skylanders SuperChargers Starter Packs.
Additionally, all SuperChargers figures and vehicles will be Buy One, Get One Free.
Battlecast Deals
All Battlecast cards are getting a 20% discount. It might not seem like much, but it's about time someone tried something because these cards have not been selling.
Imaginators Pre-Orders
Finally, I have to imagine that the real purpose of this event is to get people in to pre-order the upcoming Skylanders Imaginators.
In addition to the free Kaos figure that all major retailers are offering, GameStop will also give you a free Book of Kaos.
It also appears that you should be able to pre-order the Wave 1 figures at this time.
It's a little confusing that they don't have all of Wave 1 pictured and it's even more confusing because they switched the names of Ambush and Dr. Krankcase.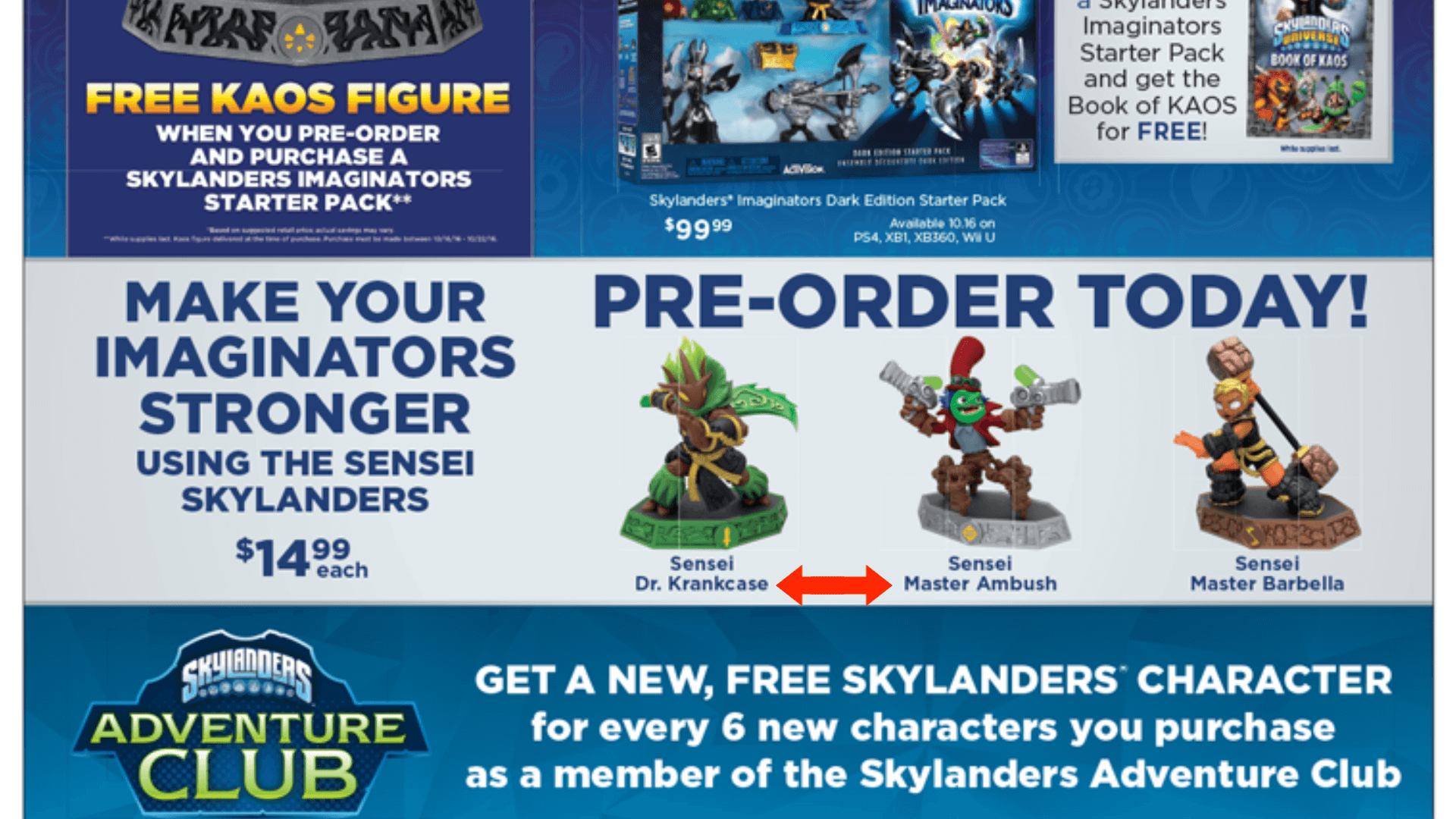 In any case, you can check out the full ad here.