For not having a major convention this week, the last two days have been quite eventful for Skylanders.
Discount on SuperChargers Dark Edition
If you're an Amazon Prime member, it's about to pay off again.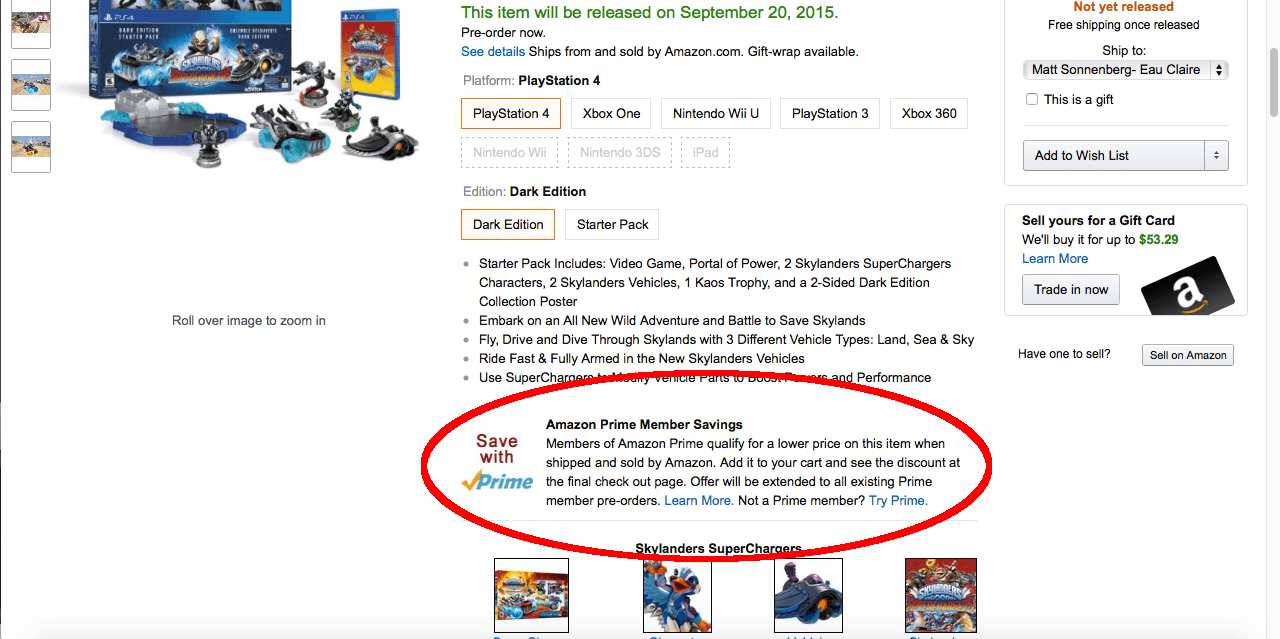 Prime members can currently get $10 off the Dark Edition of Skylanders SuperChargers. Typically the Dark Edition is not included in sales so to get any kind of discount on it is a bonus.
If you do try to get this discount be aware of a few things:
You must be a Prime member
The discount will not show until your put the item in your cart
Even after putting the item in your cart, the discount only shows on the Order Summery section

I don't know if this is a limited time offer or if it will be available as long as they have stock, but either way I wouldn't wait too long if you're interested.
Skylanders SuperChargers Variants
We still have a few weeks before the release, but we already have a couple of variants that have leaked out.
The first came last night as EB Games (Canada) posted Frightful Fiesta on their site.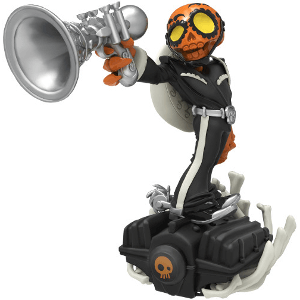 This is definitely a Halloween-themed variant which means they will want to get it out before Halloween. However, since the game releases in late September that gives them a very small window.
Could this variant come out on Launch Day?
[box]
UPDATE:
For folks in the US, Frightful Fiesta has now been listed for
pre-order at GameStop
. Although they don't currently have it listed as an Exclusive, it's definitely looking that way.
It also has a release date of September 20th listed now.[/box]
The second figure is called Steel Plated Smash Hit. This is going to be a Best Buy Exclusive (at least here in the US).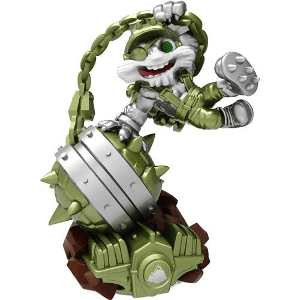 This figure is up for pre-order on Best Buy's site right now and actually has a release date of September 20th listed.
Maybe they really are planning on releasing variants on Day 1.
Both of these figures will be In-Game Variants.
Trophies/Achievements
I'm not talking about the Sea/Sky/Land Trophies here. I'm talking about the Trophies and Achievements that have been on PlayStation and Xbox for much longer.
Why should you care?
This might not be for everyone, but there are a few interesting tidbits we can glean from these Trophies, but there are also a few Spoilers.
I'll leave it up to you to check it out.