November has been another busy month for SWAP Force variants. We got our hands on a few old ones, we got more pictures of a few rumored ones, and we were introduced to some brand new variants. So let's take a closer look.
Halloween Fright Rider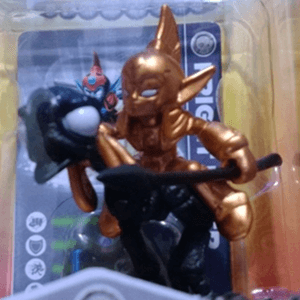 This promotion has finally come to an end and most of the figures have been shipped. This month we finally got to see Halloween Fright Rider after having to settle for just the artwork on the Frito-Lay bag for a few months.

Quickdraw Rattle Shake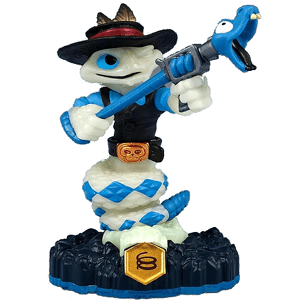 Now that the Fright Rider promotion is over, everyone has turned their attention to the Quickdraw Rattle Shake Frito-Lay promotion. This contest is proving to be harder to win than any other Skylanders Frito-Lay promotion to date.
However, the promotion runs through December 31st and now that we have a picture of the actual figure, I think I want to win even more.

Jolly Bumble Blast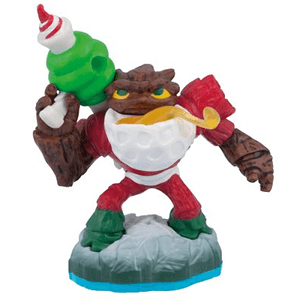 Jolly Bumble Blast is set to come out in December. It should hit GameStop shelves December 7th. This figure is not exclusive though and should be available at all other retailers as soon as December 8th. Keep your eyes open so you can get your hands on Jolly Bumble Blast before Christmas.
Green Skylanders
Last month we reported seeing Green Rip Tide on the official Skylanders Boomcast.
In November not only did we start to see Green Rip Tide in stores, but we also discovered his buddies, Green Chop Chop and Green Scorp. These three are chase variants that are just randomly inserted into retail shipments. They will be very hard to find, but if you see one in stores be sure to pick it up.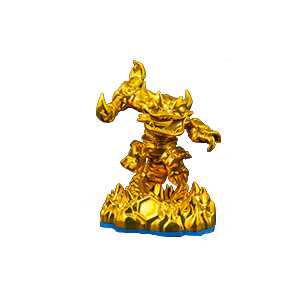 Gold Fire Kraken
Gold Fire Kraken is this year's employee exclusive Skylander. Very similar to the 2012 Holiday LightCore Prism Break, this figure is only handed out to select employees. It will not be made available in stores and will fetch a high price if they make their way to eBay.
—
This month we also found out that Activision has decided to start creating "retro" variants. This means that they are creating "new" variants of old figures. So far we have discovered two of these retro variants.
Crystal Whirlwind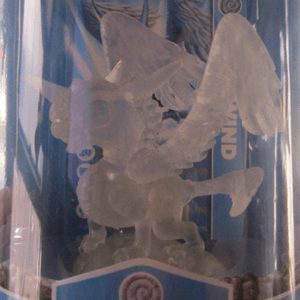 Crystal Whirlwind is a variant of Series 1 Whirlwind from Spyro's Adventure. Activision has begun to reproduce many of the Spyro's Adventure figures and has decided to create a new variant to go along with this release.
It may take a while before we see more of this figure in the wild because not many stores are actively restocking Spyro's Adventure figures right now.
Metallic Green Shroomboom
We also now know about Metallic Green Shroomboom from Skylanders Boomcast. This is a retro variant of the Series 1 Shroomboom we first saw in Skylanders Giants.
This figure has not yet been spotted in stores, but after the Boomcast showing and subsequent store sightings of Green Rip Tide. I expect we should be seeing this figure in the next month or two.