As we announced earlier this week Wave 2 was released at Toys R Us (in the US) on October 16th. We are currently anticipating Wave 2 to be released at other retailers on October 27th.
The Toys R Us release only included Wave 2 Single Packs. When Wave 2 hits all retailers I believe we will also see two new Triple Packs
Triple Pack #3 – Heavy Duty Sprocket, Twin Blade Chop Chop, Scorp
Triple Pack #4 – Big Bang Trigger Happy, Star Strike, Anchors Away Gill Grunt
and if we're lucky we might get a shot at the two Double Packs we've seen picture of
Double Pack #3 – Night Shift, Boom Jet
Double Pack #4 – Grilla Drilla, Fire Kraken
Only time will tell for sure, but I would start checking your local stores next weekend.
UPDATE: I have had about half a dozen reports of Wave 2 figures being found at Best Buy and GameStop already (October 18th).
It sounds like most stores have them on hand and some have put them out a little early. It might be worth checking your stores once or twice this week.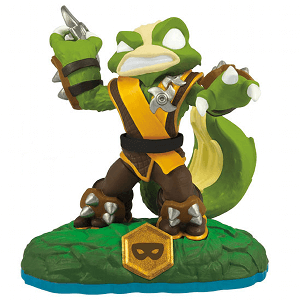 As for Wave 3, it looks like we now have a pretty solid idea of what we can expect. This latest leak comes from Amazon.fr (France). From past experience I have found the international Amazon sites to be quite accurate with early information so I'm willing to put this out there.
Currently Wave 3 looks like this:
SWAP Force
Spy Rise
Stink Bomb
Rubble Rouser
New Characters
Dune Bug
Returning Characters
Phantom Cynder
Hyper Beam Prism Break
Horn Blast Whirlwind
LightCore
Wham-Shell
Countdown
Triple Packs
Triple Pack #5 – Rip Tide, Whirlwind, Prism Break
Triple Pack #6 – Dune Bug, Cynder, Terrafin
Adventure/Battle Packs
Sheepwreck Island – Wind Up
Arkeyan Crossbow – Grim Creeper, Camo
If this list holds up, I think Wave 3 is going to be pretty exciting. Perhaps the biggest news is that we will have our first Earth SWAP Force member (Rubble Rouser) as well as our first Sneak SWAP Force member (Stink Bomb).
Amazon France has these figures listed with a potential release date of November 13th. This is the part I doubt. Personally, I do not think we will see Wave 3 until mid-December, but we'll keep an eye on it and be sure to let you know when we know more.