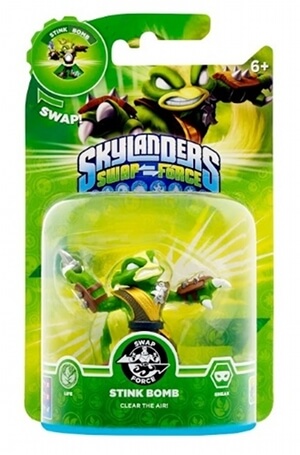 While this news is coming a bit sooner than expected, it turns out that we may be able to get our hands on some Wave 3 Swappers before Christmas.
The folks over at The HD Room have managed to find Rubble Rouser, Spy Rise, and STINK BOMB at their local Target. You can read about their finds here.
This is the news that we've all been waiting for, but before you all rush out to the stores, let me remind you of a few things.
1) Skylanders shipments ALWAYS hit the west coast first. This first sighting was in Arizona so if you're nearby you might be able to get your Wave 3 figures now. But for the rest of us it can sometimes take a week or two before they make it all the way out to the east coast.
2) If you do not see the Wave 3 figures on the shelf, don't be afraid to ask an employee if they have some in the back. This is especially true if the shelves are full of Wave 1 and 2 figures.
With that being said, drive safely and happy hunting!
NOTE: There were no sightings of other Wave 3 figures, just the Swappers. Although I think that's plenty to keep you guys busy for a while.