If you prefer to watch the video version of this (and some other) news you can do so with the video below. Otherwise, you can find the pertinent information in written form just past the video.
While this hasn't been an issue for most of you outside the US, we now know how to pre-order the Wii Dark Edition Starter Pack.
Wii Dark Edition a Toys R Us Exclusive
While I don't know if this was the plan all along or if the delay in the announcement was because they had to complete negotiations, I do know that the Wii Dark Edition Starter Pack will be exclusive to Toys R Us here in the US.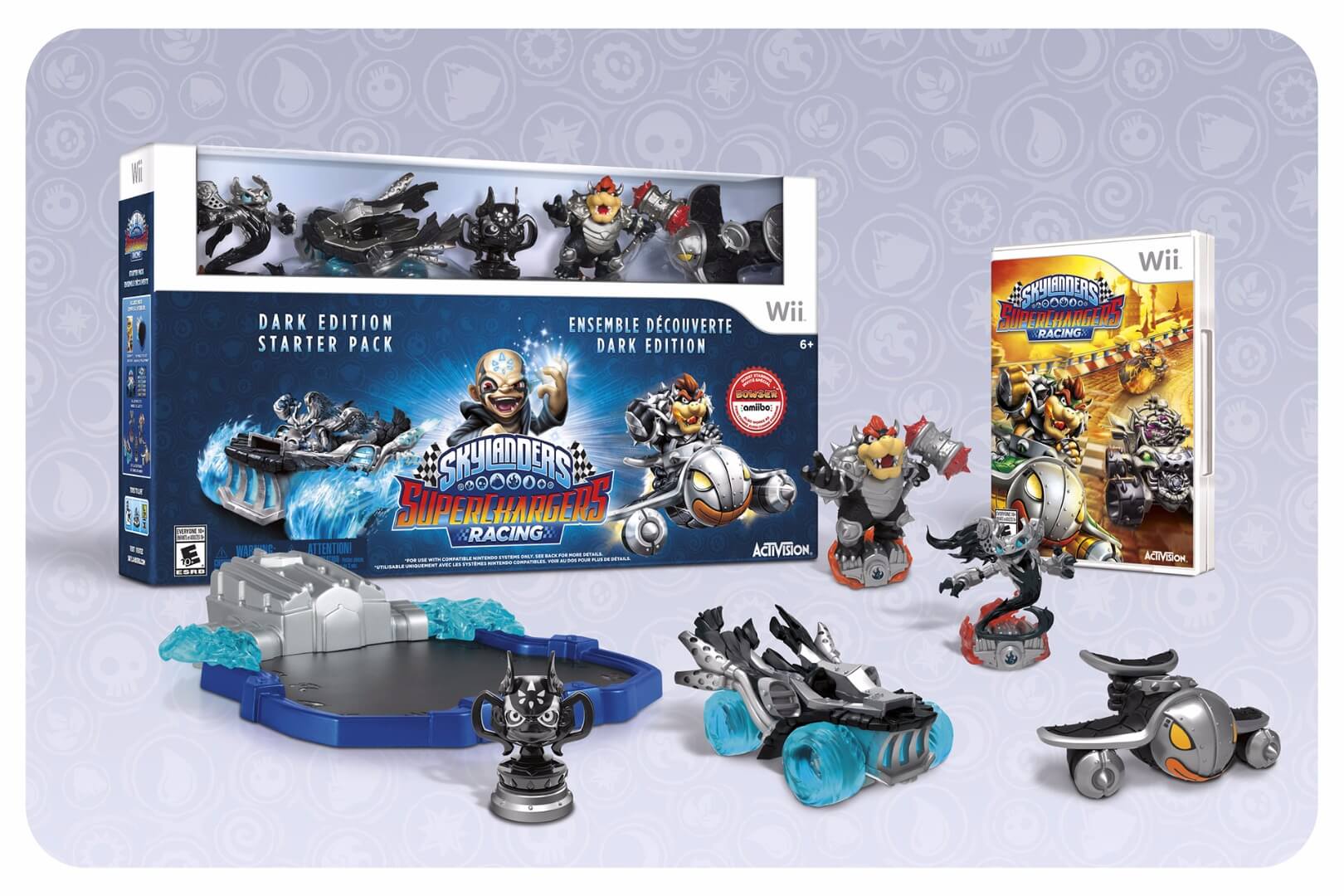 This pack may not be of interest to everyone, but for all the collectors out there it is an important piece of the puzzle.
Some of the Dark figures you can find in the other Dark Editions, but the Wii Dark Edition is the exclusive home of:
When can I pre-order?
The only official news we've gotten about this comes from the official TRU Twitter feed. Earlier this week they issued two pertinent tweets.
The first tweet was a teaser of the news to come, but they do mention "this week".
The second tweet was the official announcement confirming my suspicions that they had the Wii Dark Edition.
So right now the only timeframe we have is "this week".
The listings have not made it onto the TRU website yet, but some lucky folks have been able to find pre-order cards in their local stores.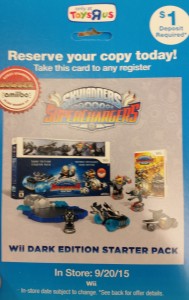 If the delayed announcement was truly because they were finishing up negotiations, it makes sense that they would need a few days to print the pre-order cards and get them shipped out to the stores.
So if you have a TRU near you, stop on by and let me know what you find. For everyone else, keep an eye on the website. It should be showing up soon.
[box]
UPDATE:
The Wii Dark Edition is now
available for pre-order
on the TRU website. Limit 2 per customer.[/box]
Enjoy!