Just as we predicted a third Swapper variant
has been discovered and it does indeed have a Gold top with a Bronze bottom. Who is it?
DOOM STONE!!!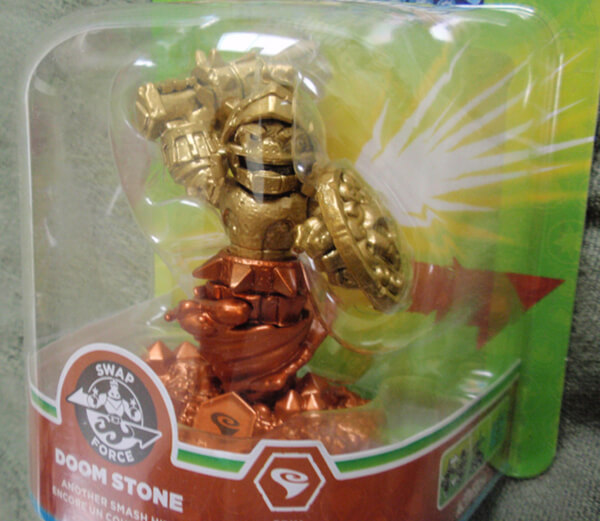 After the Bronze & Silver Trap Shadow and the Silver & Gold Stink Bomb that were discovered last month, we figured it was only a matter of time before a third variant was found.
The first auction seen here
comes out of California.
I have contacted the seller about where it was found and (perhaps more importantly) if there were regular Doom Stones available as well. I haven't heard anything yet, but I will update this article as soon as I do.
Check back soon!