For once, if you live outside the US, you're in luck. Australia and most of Europe have already seen at least part of Wave 4 released.
While I still can't give you an exact date for the US, we are getting closer to the release. Sadly, dock strikes and bad weather (not Activision) are to blame for the delay in the release of new Skylanders.
The good news is more retailers have been adding listings to their websites, but unfortunately, none of the listed release dates seem to match.
Easter 2015 Skylanders Update
While these figures are not technically part of Wave 4, they will probably be released around the same time.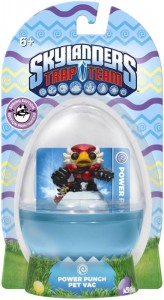 Previously I had reported that these figures could be pre-ordered from GameStop
. GameStop is currently advertising a release date of March 27th for the Easter Skylanders.
However, Amazon also has the Easter Skylanders for pre-order with a release date of March 22nd. The links for the Amazon listings are below:
NOTE: The real Power Punch Pet Vac is the black and red figure pictured here and not the all red version shown by Amazon or here on SCL. The all red was a prototype image that Activision released with the announcement of the Easter Skylanders, but the figure has been changed since.
Wave 4 Update
Previously, the only Wave 4 item that could be pre-ordered in the US was Blackout at Best Buy
. Best Buy currently lists the release date for Blackout as March 22nd (this has already been changed a few times), but this is still the only figure they have a listing for.
GameStop has recently updated their listings and you can now pre-order just about all of Wave 4 on the website. This includes: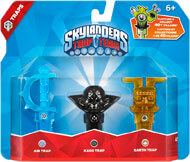 UPDATE: High Five and Bat Spin are also available to pre-order from GameStop.
Links below:
All of these items, GameStop has listed for a March 27th release.
I have a feeling that we will not have a definite date for these figures until we start seeing them in stores or get a "Your item has been shipped" email from one of the pre-orders.
Enjoy!