Skylanders has decided to change the game plan this year.
Not only are they announcing most of the characters and variants weeks in advance of the release, but stores are taking pre-orders on everything!
Legendary SuperChargers
As expected, the Legendary Skylanders are back. In the end I imagine we'll see a total of four Legendary figures like we've seen in recent years, but for now we'll just start off with one.
This is Legendary Hurricane Jet-Vac.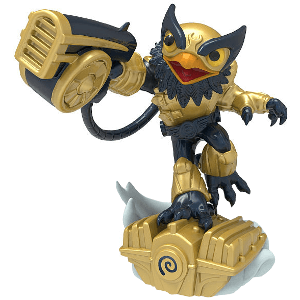 Now if you're thinking, haven't we had a Legendary Jet-Vac before? You would be right. When Jet-Vac was first released in Skylanders Giants, he received the Legendary treatment as well.
Not sure what the thought process is behind doubling up like this. It's actually the second time we've seen it this year. We're also getting our second Dark Stealth Elf.
In any case, Legendary Hurricane Jet-Vac is a new variant this year and will once again be a Toys R Us Exclusive in the US, this will vary in other countries.
Nitro Vehicles
As I predicted a while ago, the Nitro line of figures is continuing and (at least for the first figure) it's moving to the Vehicles.
Take a look at Nitro Stealth Stinger.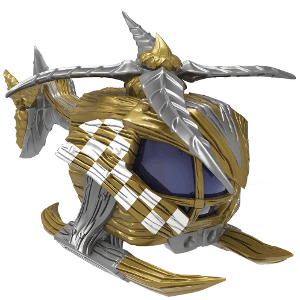 Now personally, I was imagining the Nitro being applied to a car or boat. Honestly, the helicopter might be the least "Nitro" vehicle we've seen other than the submarine.
As in year's past, the Nitro figures are a Target Exclusive in the US, this will vary in other countries.
So far it looks like all the variants we've announced will be coming out on Day 1. This could very well be the largest Launch Day variant lineup since SWAP Force.
Enjoy!