Skylanders Imaginators already has a lot on its plate and it's poised to become the best game in the series.
That's not where it ends.
The good folks over at Toys For Bob and Activision have decided to take it a step (or three) further.
Skylanders Creator App
The new Skylanders Creator app will release alongside the full Skylanders Imaginators console game.
The app will provide you with another way to create custom Skylanders or Imaginators.
You can create your Imaginators in the game or in the app, but you can only transfer your creations from the game to the app. (You can't transfer data from the app to the game.)
Regardless of how you create your Imaginators, as soon as they're in the app you can take it one step further.
3D Printing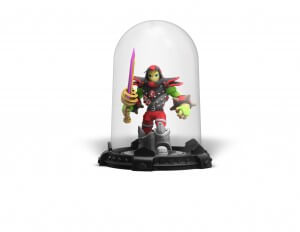 Cost: $49.99 (plus shipping outside of North America)
Details:
Leveraging the robust creation tools in Skylanders Imaginators, now fans can bring their 3D created character from the digital world to life in the physical world as a 3D printed Skylanders Imaginator figure. The custom printed Imaginator arrives in full color, posed on a base and enclosed in a clear protective dome, making it a true collector's item. The figure is fully playable in the Skylanders Imaginators console game! Quantities for the 3D printed characters will be limited.



Fans will have the opportunity to be among the first to receive their custom 3D printed figure by participating in one of many Skylanders promotional marketing campaigns at launch, including a global Skylanders contest.
These figures will be fully playable in the game. You will still be able to make changes to the character in the game even though the physical form of the character will not change.
I expect these 3D printed figures to be more fragile than your standard Skylander. I believe this is the true reason behind the clear protective dome included with your figure. In any case, I would use a bit more caution if you get your hands on one of these figures.
While they haven't given us specific numbers yet, it is definitely worth noting that the 3D printed Skylanders are limited in quantity.
Trading Cards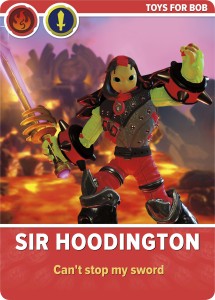 Cost: $14.99 (plus shipping outside of North America)
Details:
Fans can purchase a high-quality, custom trading card emblazoned with a full color image of their creation! The character card is fully playable in the Skylanders Imaginators console game! Simply place the card on the Portal of Power and watch your creation come to life! While the card image will remain the same, players will have the flexibility to change the in-game version of the character (e.g., appearance, weapons, catchphrase, etc.) saved on the card any way they want using the creation tools at any time.
This seems to be the more economical option.
Once you put your Imaginator into card form, you will be able to place the card on the Portal and bring your creation to life in the game.
Again, just as with the 3D printed figures, you will be able to make additional changes to your figure in the game even after the card has been made, but the changes will no longer be reflected on the card.
As far as I can see they are not limiting the production of these cards so this will be a nice option down the road.
T-Shirts
Cost: $24.99 (plus shipping)
Details:
Portal Masters can also show off their Imaginator on a high-quality, customized T-shirt featuring an image of their very own creation! Available for order through the app, created Imaginators will be printed in full color on the front of the shirt along with the character's Battle Class, Element and name!
While this isn't necessarily what I'm looking for in a Skylanders shirt, it is nice to hear that they are finally creating Skylanders t-shirts for both kids and adults.
The t-shirts will not provide an in-game functionality, but they will allow you to display your creation everywhere you go.
Other App Functions
(May vary by region.)
Additional fun and free features of Skylanders Creator include:



Timed Imaginite Chests – Timed Chests give users new creation parts for their Imaginator at certain times during the day. Fans are encouraged to check the app frequently to discover new weapons, gear and creation parts that will enhance their Skylanders!



Sensei Chests – Once a day, Senseis featured in Skylanders Imaginators will give players special parts unique to that Skylander, allowing fans to build upon their collection of parts.



My Imaginators' Creation Gallery – Skylanders Creator also features a collection menu where players can access all of their created Imaginators.



Share – Fans can share their Imaginators with the world! Through the app, users who have registered on social media sites can upload their newly created Imaginators to those sites. They can also send text messages, e-mails and photos from their camera roll of their newly created Skylanders to family and friends.



Full Character Viewing – Players create their Imaginators in landscape view to allow for optimal ease-of-use of the creation tools on their mobile devices. Users can also get closer views of their characters in portrait view. Pinch, zoom, and rotate are additionally supported, giving players full control over how they want to view their characters.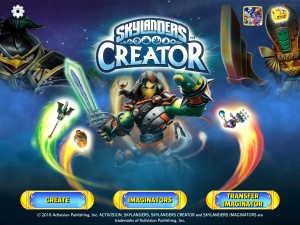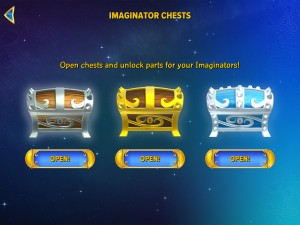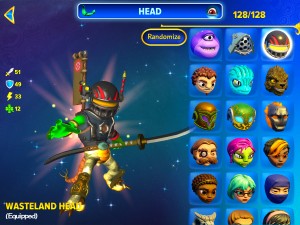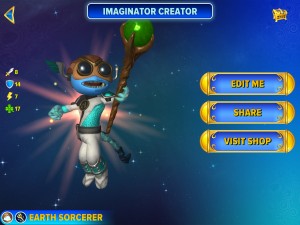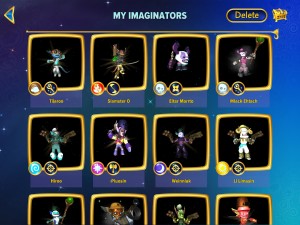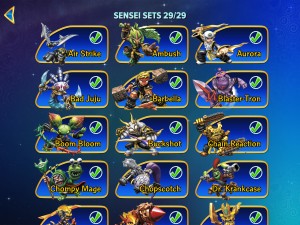 Skylanders Creator Video
Andy Robertson of Family Gamer TV was able to get a closer look at some of the final products: