Today is Walmart's turn for some SWAP Force news.
First up, you may have heard about Enchanted Hoot Loop. It is now confirmed that Walmart will be carrying this variant. I haven't seen them advertise it as an exclusive figure yet, but I would imagine that it is.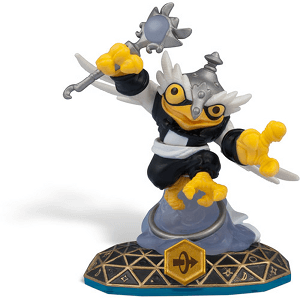 Second, we get a first look at an all new Magic themed Triple Pack. This pack will include: Mega Ram Spyro, Super Gulp Pop Fizz, and Star Strike. As per the packaging this does seem to be a Walmart Exclusive. I would equate it to the Target Exclusive LightCore Triple Pack we saw last year for Giants.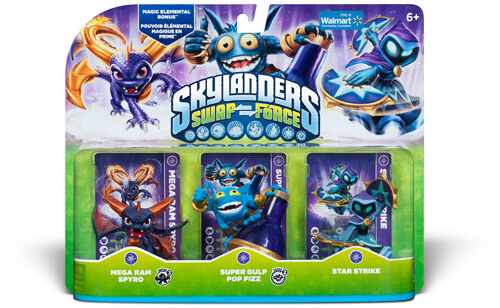 Finally, Walmart gives us a Super Starter Pack. This pack really is a great deal. Not only will it include the normal Starter Pack, but you will also receive the Magic Triple Pack (mentioned above) and LightCore Grim Creeper. That's an additional 4 figures for just $25 more.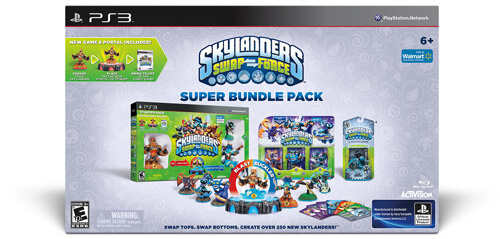 Now for the bad news. On the Walmart website where these products were found, they have some pretty specific release dates. If you are willing to believe these dates, none of this merchandise will be available on Day 1. According to the website we can expect:
Enchanted Hoot Loop – October 18
Magic Triple Pack – November 1
Super Starter Pack – November 5
Regardless of the timeframe, I think this makes for a pretty good news day.