I can't count the number of times I've emphasized that Skylanders typically DO NOT have pre-orders for individual figures.
That may be changing this year.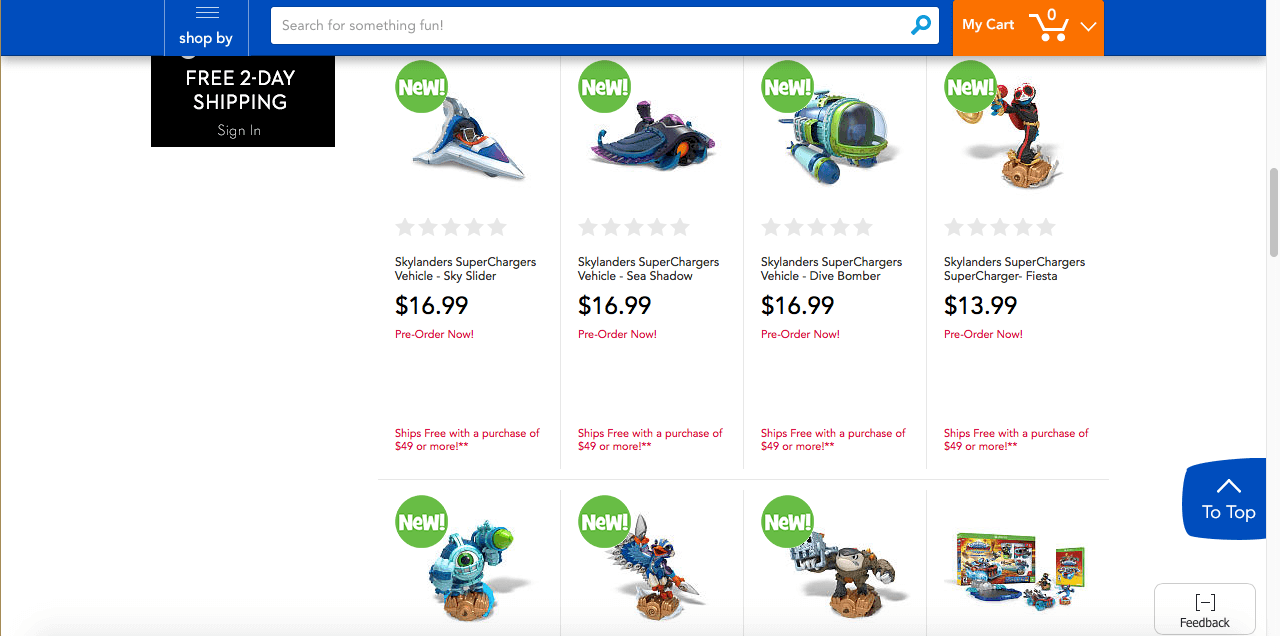 Amazon
Yesterday Amazon briefly had the figures for Wave 1 listed on their site. They weren't available for pre-order and they were quickly taken down, but it seems like they're preparing for something.
UPDATE: Pre-orders are now live at Amazon as well. Links below.
Best Buy
This morning Best Buy not only put up a listing for their Exclusive variant (Steel Plated Smash Hit), but they put up pre-order pages for most of Wave 1!
Fiesta
Stormblade
Dive-Clops
Shark Shooter Terrafin
Crypt Crusher
Dive Bomber
Sea Shadow
Sky Slicer
They also have a listing for the Sea Racing Pack in Wave 1.
Additionally, Best Buy has listings for two Dual Packs (these will include a SuperCharger and their Signature Vehicle), but their release date is set for October 2nd. I assume this will be the release of Wave 2.
Toys R Us
Following Best Buy, Toys R Us put up the same Wave 1 listings which include:
Fiesta
Stormblade
Dive-Clops
Shark Shooter Terrafin
Crypt Crusher
Dive Bomber
Sea Shadow
Sky Slicer