While I know many of you have already been able to secure the Wave 3 SuperChargers, I know there is a large contingent who are waiting on Amazon.
Some people just like the convenience of shopping online while other may have Amazon gift cards that simply make shopping on Amazon cheaper than anywhere else.
Whatever your reason may be, the wait is over.
Wave 3 SuperChargers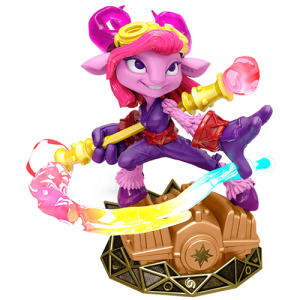 The Wave 3 figures include:
In my opinion Splat (the most highly anticipated SuperCharger) was well worth the wait. She looks good, smells good, and plays well.
Hurricane Jet-Vac was already released in the Combo Pack earlier this year, but if you decided to save some money and pick up the first Triple Pack, this is the Single Pack you'll need to complete the set.
No vehicles yet, but I expect them to be popping up shortly and as soon as they do I'll be sure to let you know about it.
Stay tuned!