It's been a while since I've actually posted about current and upcoming releases. So I thought I would take this time to get you all up to date in one round-up type post.
Trap Team – Wave 3
As most of you already know, Skylanders are broken up into Waves. While each Wave tends to have a specific start date, the end of the Wave is not so clear cut.
Why do I bring this up?
A lot of folks are still searching for parts of Wave 3. They don't see them in stores right now and they want to know if there will be more. I believe there will be more.
Disclaimer: I have no inside knowledge of the Activision production and shipping processes. This information comes from the close analysis of the past 3 years of watching Skylanders cycle through stores.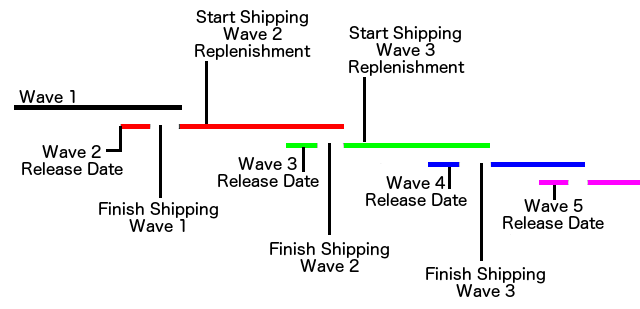 As I mentioned earlier, the release dates are predetermined. So when a new release date comes around an initial shipment of the new Wave is sent out.
After the initial shipment they return to shipping the remainder of the previous Wave.
Once all stock of the previous Wave has been shipped, replenishment of the newest Wave can begin.
Based on what I've been seeing in my local stores and on the reports I've been getting from many of you, I believe they are currently on Finish Shipping Wave 2.
The initial stock of Wave 3 has already sold out in most areas and Wave 2 replenishment stock is littering the shelves. More of Wave 3 should be on the way soon.
Love Potion Pop Fizz
I know by now Love Potion Pop Fizz is old news for most of you, but if you don't have it yet, here's what you need to know.
Love Potion Pop Fizz will be available from all major retailers. It is currently available to purchase at Target, Best Buy, and Walmart. As of today, the register lock at Toys R Us should also be lifted so you can buy it there as well.
For those of you who still can't find it in stores (or just prefer to shop online), Amazon updated their listing last week. It is still listed as a pre-order, but it is available and will release tomorrow (February 8th).
For those of you who are new to Skylanders, I know there has been some question of how rare this figure will be.
Well, Love Potion Pop Fizz is a seasonal or holiday variant. As you can see he is readily available from multiple locations right now and probably will be easily attainable at retail price for the next 2-3 weeks.
After that time, however, many locations will start to sell out and these variants will not be replenished. Once they are out of stores, you will have to rely on third-party sellers on sites like eBay and Amazon. So, if you know that you want Love Potion Pop Fizz in your collection, I would not hesitate to pick one up now while they are still readily available.
Nitro Head Rush
DPCI: 207-00-3012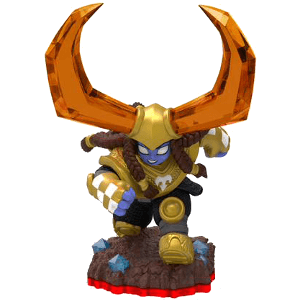 The Nitro variant of Head Rush will once again be a Target Exclusive figure here in the US.
Many locations already have the figures in stock. We know this because many stores have already put it out on the shelves.
However, they are street dated for February 15th.
If your store still doesn't have Nitro Head Rush out on the shelf by the 15th, give an employee the DPCI number listed above and they will be able to confirm if they have received them yet.
Legendary Bushwhack
As usual, the Legendary variants are still exclusive to Toys R Us. Legendary Bushwhack is the final Legendary variant coming out for Trap Team.
I don't know if stores have them in stock yet, but thanks to reddit user /u/For_My_SanitY it appears they are also earmarked for February 15th.
Easter Variants
While I don't think we'll see the special Easter packaging like we did last year with SWAP Force, it appears that there will be a few more variants released just in time for Easter. These should include:
Red Hot Tussle Sprout (Villain Variant – TRU Exclusive)
I am still gathering details on these and there may be one or two more joining them. These should be out in early March. I'll be sure to have another update before then.
Trap Team – Wave 4
If you haven't been watching the Trap Team Release Date page, we do know what will be in Wave 4. Wave 4 will include:
We still don't have an exact release date for Wave 4, but I wouldn't expect anything until March/April. Why?
Well, Activision has used the same basic release schedule for the past 3 years. Last year I took the liberty of recording all the release dates (as I am also doing this year for Trap Team). If you take a look at the SWAP Force Release Dates, you'll see I have Wave 4 listed in March. But in March Wave 4 just started trickling into stores.
It wasn't until late March/early April that you could really find Wave 4 at all major retailers. Be prepared for the same thing this year. That's just how it works.
Wave 4 Jump Start?
If you are looking to get a jump on Wave 4 though I may have a small lead.
Best Buy does have a pre-order page up for Blackout.
They don't have a picture up yet, but that's what the title of the item states. I'll leave it up to you if you want to try it out.