Last week it was the Wave 3 SuperChargers that finally started to spread, but now this week we're seeing the Wave 3 Vehicles spreading.
The Vehicles have been quite plentiful at most Toys R Us locations, and I've even had a few reports of seeing them at Best Buy this week. But if for whatever reason you need or want to shop online, Amazon now has you covered. (Plus if you have Prime shipping, you should still be able to get anything you order before Christmas!)
Wave 3 Vehicles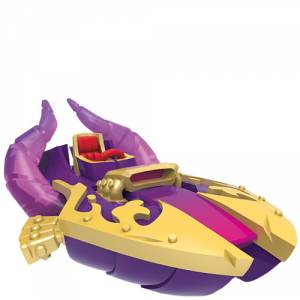 In Wave 3 you can now pick up:
I have enjoyed playing with all three of these vehicles, but I think Thump Truck is my favorite. He's really got some weight to him and it's easily the best toy of the bunch.
I should also mention that the Signature Drivers of these Vehicles (High Volt, Splat, and Smash Hit) were all released in either Wave 2 or 3 so you can supercharge all these vehicles right away.
Split Release
I've mentioned this a few times before, but I'm sure I'll get some more questions if I don't mention it again.
Wave 3 tends to be a split release. This is all we expect to see before Christmas.
We are still expecting 2 Combo Packs (Pop Fizz/Soda Skimmer & Roller Brawl/Tomb Buggy) and 1 Triple Pack (Roller Brawl/Tomb Buggy/Splatter Splasher) as part of Wave 3, but that won't come until after Christmas. We most likely won't see a widespread release until at least January.
Enjoy!