Earlier today on the SCL Facebook page I was able to share a look at the packaging for Eggcited Thrillipede. Now I have even more good news.
Today some of the Wave 4 SuperChargers as well as some of the upcoming variants are up for pre-order on Amazon. The most surprising part is that they currently have release dates listed in mid-February.
I'm putting my order in now and we'll just have to wait and see if they ship.
So far we've found: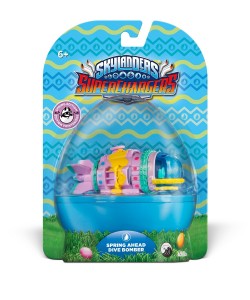 February 7th
February 15th
I will update this list if more are found.
Thanks to Jason from Skylanders Inquirer for pointing these out.