This is one of those moments that you've all been waiting for.
Four Wave 4 Core Skylanders have been spotted at multiple Walmarts in California. As you can see below, these include:
Fryno
Scratch
Fire Bone Hot Dog
Turbo Jet Vac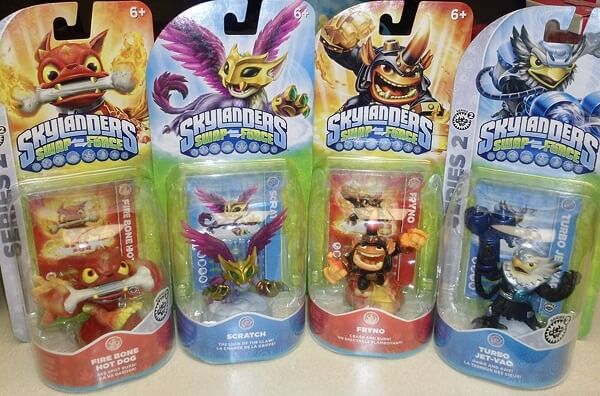 Please keep in mind that this is just the first sighting.
What does this mean?
This means that these figures were JUST spotted on the west coast. The way shipping works it will be a few days to a few weeks before these figures spread across the country (probably even longer outside the US).
Keep in mind that the new characters have only been spotted at Walmart so far. We don't know if they got an early release for this Wave, but you're best bet is to check Walmart if you're going to check anywhere.
If you absolutely can't wait, there are a number of auctions up on eBay for these figures (not pre-orders), but you will definitely be paying for more than retail prices if you go this route.
Happy Hunting!