With Skylanders fans all over the world eagerly awaiting the release of the last few Trap Team figures as well as the announcement of the next game in the Skylanders series, I began to wonder, which will come first?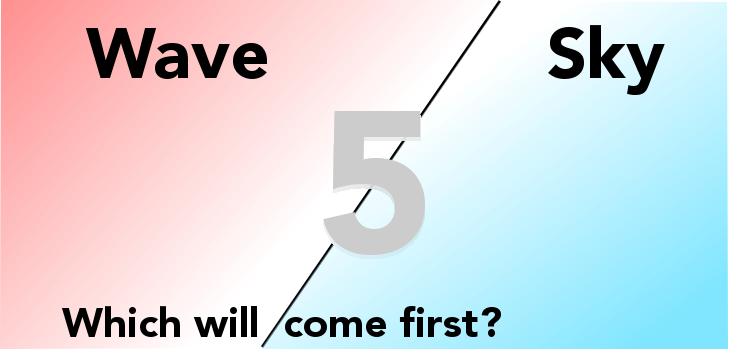 New Game Annoucements
This is officially the latest Activision has waited to announce a new Skylanders game.
The first three games were announced at the New York Toy Fair which is held annually in February. This worked out well for the first two years as they basically had no competition. They were the only company there marketing a "toys-to-life" product so they stood out.
However, in 2013 Disney came on the scene. They wanted to be in spotlight as well so Activision lost a lot of their "easy" publicity. Now they had to share the spotlight, consumers' attention, and reporters' headlines. They wanted to get away from this.
So in 2014 they decided to avoid Toy Fair and create their own announcement event. This event took place on April 23, 2014. Disney didn't announce Infinity 2.0 until April 30th so Skylanders got an entire week of headlines all to themselves.
My Sky 5 Announcement Theory
It is my belief that this year Activision is playing a waiting game with Disney. They want to have the final word. They want to be the most recent thing on your mind and with their position in the market, they can afford to wait.
It is commonly believed that Disney Infinity 3.0 will be centered around Star Wars. Any fan of Star Wars should know that Star Wars Day is coming up next week. If the Disney marketing department has any clue what they're doing, May the 4th needs to be the day they make this announcement.
With this in mind, it would make sense to me that we should be getting a Skylanders 5 announcement shortly following Disney's announcement. While I do not have any proof, I definitely think it's a solid theory.
Wave 5 Release Date
So now with the Skylanders 5 announcement coming later than anticipated, I have to wonder if we'll get to see Wave 5 in stores before the announcement this year.
This week the listings for some Wave 5 figures (Enigma, Fling Kong, and Flip Wreck) were spotted on Amazon.it (Italy). These listings currently have a release date set for May 8th.
Now keep in mind that the Italian release date basically means nothing for us here in the US, but it's always encouraging to see major retailers get the listings up. Regardless of the Amazon listings, I do expect to see Wave 5 start trickling into stores sometime in May. That's how it's been for the past few years and I expect it to be roughly the same this year.
Which Will Come First?
Personally, I still think that we'll get a Sky 5 announcement before we see Wave 5 in stores, but what do you think?
Let me know in the comments below.
[box]
UPDATE:
So I wrote this on Monday. Didn't post it until Tuesday morning when GameStop surprised us all and put
Enigma up for sale
on their website. It may not be a full Wave 5 release, but it still beats all my expectations in this article.[/box]