I know I've mentioned it in passing a few times before, but I thought it would be good to cover it more fully now.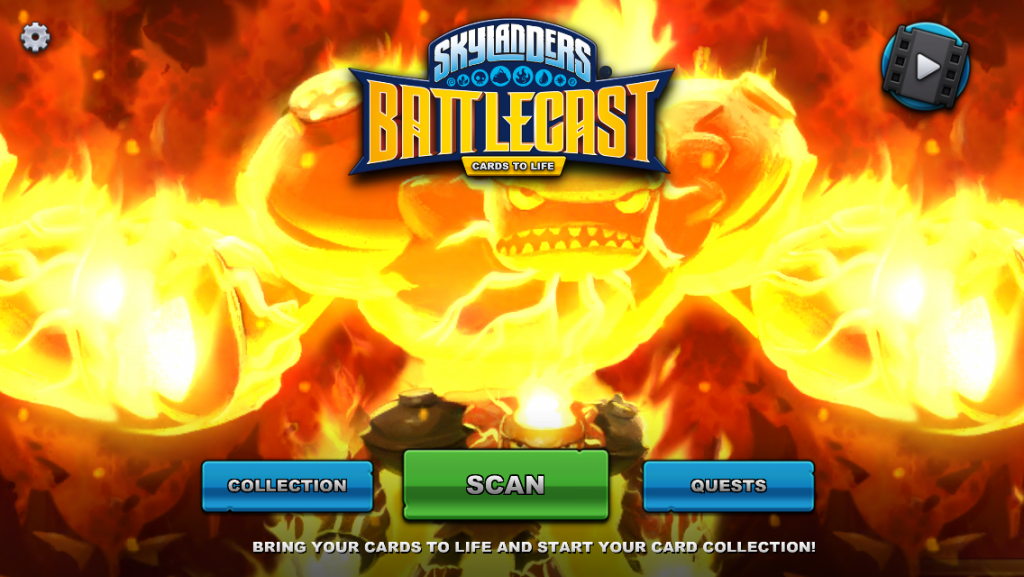 The Skylanders Battlecast Preview App has been available for iOS and Android since September 20th when Skylanders SuperChargers launched.
For those who don't know, Skylanders Battlecast is set to be a collectible card game that introduces a digital component featuring AR (Augmented Reality) technology.
The full Skylanders Battlecast game will not release until 2016, but since everyone who purchases a Skylanders SuperChargers Starter Pack already has two Battlecast cards it's nice to have a little preview.
[box]
NOTE:
No matter which Starter Pack you buy, everyone gets the same two Battlecast cards.[/box]
What is AR?
Most of you are probably familiar with VR or Virtual Reality. In VR, you control digital characters in a digital world.
However, in with AR (Augmented Reality) you control digital figures in the real world. Still confused? I recommend you watch the video at the bottom of this post.
What we know about Skylanders Battlecast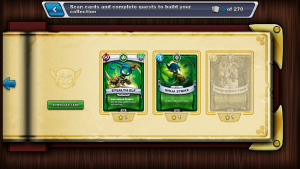 Unfortunately we don't know a lot at this point. We know that it's a collectible card game and that it will release sometime in 2016.
We also know that there will be at least 270 cards in the game, but it's not clear whether all of the cards will be physical or if some of them will only be digital.
As I demonstrate in the video below, you can complete Quests with the two cards that you already have by scanning them in a certain month. Upon completion of these Quests you will receive a digital card.
I suppose it's possible that they may make a physical version of this card as well, but it's unclear at this point.
Current Available Quests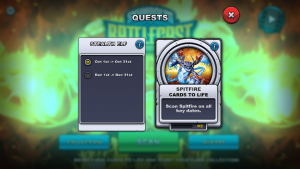 Stealth Elf
Task: Scan in October
Reward: Ninja Strike
Task: Scan in December
Reward: Trickster's Trap
Spitfire
Task: Scan in November
Reward: Nitro Tank
Task: Scan in January
Reward: Burning Rubber
Skylanders Battlecast Demo
I'll be sure to post more details as soon as we have them.
Enjoy!