Yesterday I finally was able to get my hands on Jade Fire Kraken. So I decided it's time to celebrate with another giveaway.
As usual, the giveaway will take place over on the SCL Facebook page. In order to start the giveaway we need to reach 1337 Likes on our Facebook page. We're currently at 1300 (as of this posting).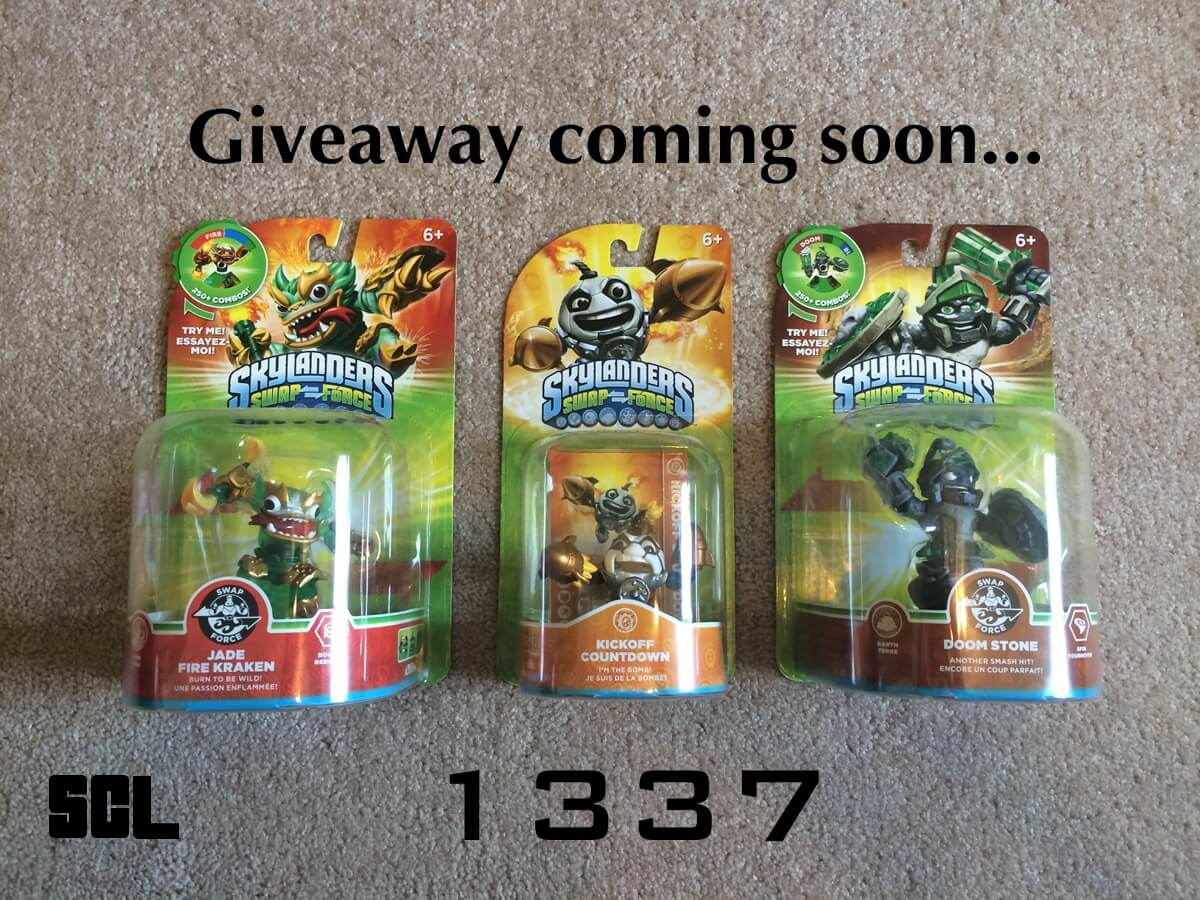 Can you help? Do you know someone who can help? Be sure to share this with them.
Details of the giveaway will be announced here as well as on the Facebook page when we reach 1337.
———
UPDATE: We've reached 1337 and triggered the giveaway. Here are the rules:
Like our last giveaway you will get to pick your prize.
TO ENTER: You must comment on the original Facebook post letting me know which of the three prizes you choose. You can only enter once. If you enter multiple times or select multiple prizes, you will be disqualified.
You may choose from:
~ Jade Fire Kraken
~ Kickoff Countdown
~ Doom Stone
WINNERS: There will be 3 Winners. One winner will be selected for each of the three prizes. Choose wisely.
The entry period begins now and will end at 11:59 PM (CT) on Sunday July 13th. The winners will be announced on Monday July 14th.
Good Luck!