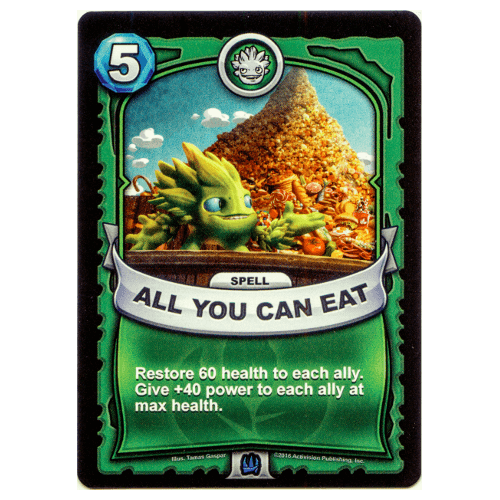 Card Text: Retore 60 health to each ally. Give +40 power to each ally at max health.
Explanation: Each of your Skylanders gains 60 health.
If, after gaining this health, any of your Skylanders now has full health they will gain 40 power.
NOTE: This card can only be played by Food Fight.