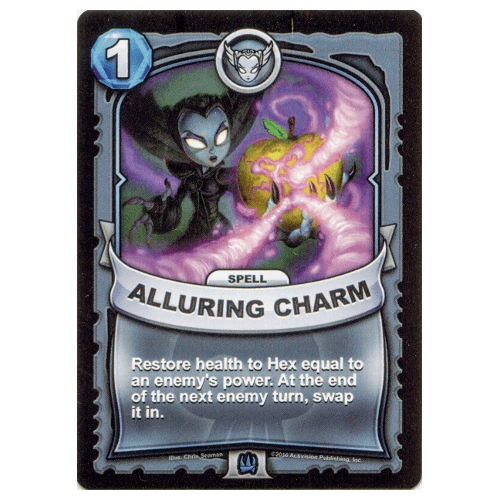 Card Text: Restore health to Hex equal to an enemy's power. At the end of the next enemy turn, swap it in.
Explanation: Choose one enemy Skylander.
Hex will gain health equal to the current attack power of the enemy Skylander you chose.
At the very end of your opponent's next turn (when they push the End Turn button), the enemy Skylander you chose will be swapped into the active (frontline) position.
NOTE: This card can only be played by Hex.