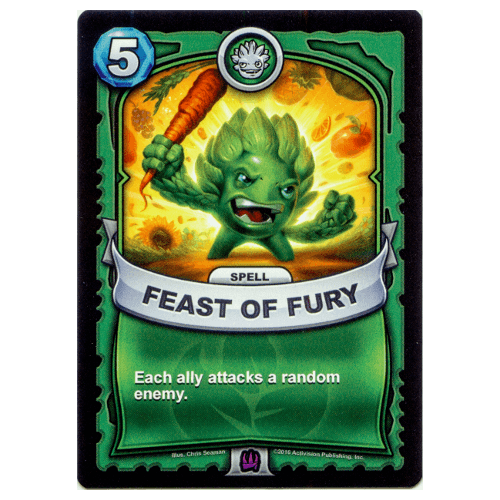 Card Text: Each ally attacks a random enemy.
Explanation: Each of your Skylanders (that has not yet been KO'd) will attack a random enemy Skylander for damage equal to their attack power.
It is possible for more than one of your Skylanders to attack the same enemy Skylander.
NOTE: This card can only be played by Food Fight.