What are In-Game Variants?
In-Game Variants are a variant form a Skylander that appears the same on the screen as it does in real life. They are the opposite of what we refer to as Chase Variants.
Let's look at a recent example. On the left we have Trap Master Krypt King. On the right we have his in-game variant, Nitro Krypt King.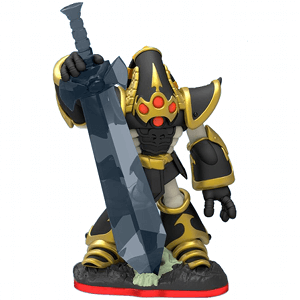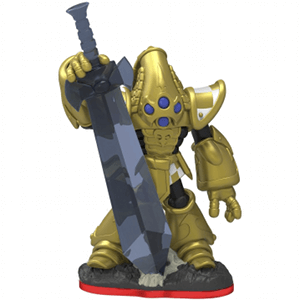 Now, if we take a look at these figure in the game, you will see that Nitro Krypt King appears in his variant form.

How do I know if a figure will be an In-Game Variant?
If you're looking at the figure in its packaging, there are a few ways to know that it will be an In-Game Variant.
1) It will be officially named. All of the In-Game Variants have been officially named by Activision and therefore the name will appear on the packaging. So this includes variants such as Nitro, Legendary, and Jade.
NOTE: There is one exception to this rule. The exception is Snowderdash. Although the name, Snowderdash, appears on the packaging, it is actually a Chase Variant.
2) The box art will feature the variant colors.
Below you can see that Blue Bash on the right IS NOT an In-Game Variant. He does not have an official name and the box art shows the standard Series 1 figure.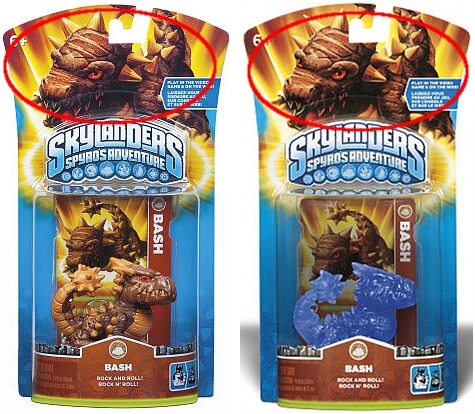 Now if we take a look at Flashwing, you can see that Jade Flashwing on the right IS an In-Game Variant. She has the official name of Jade Flashwing print on the box and the box art shows off her new Jade coloring.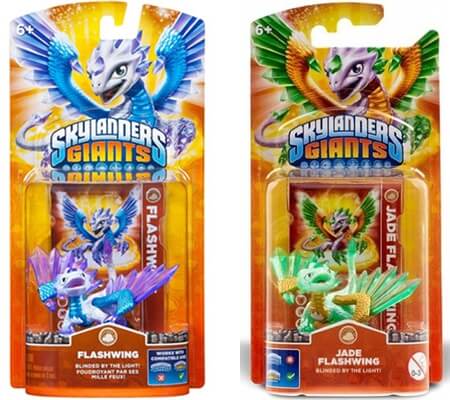 How can I tell if a loose figure is an In-Game Variant?
Now if you're in a situation where you're buying used figures (so you don't have access to the packaging) or you're just not quite sure about a figure, no worries. Come right back here to SCL and I'll be able to help you out.
On each game's page I have the variants split up into two groups (In-Game and Chase). You can find those pages here:
Spyro's Adventure
Giants
SWAP Force
Trap Team
SuperChargers
Or you can head straight to the figure's individual page. In the Basic Info section you will be able to find the Variant Type.