How To Bid on Private Auctions
Private Auctions take place every week on Thursday.
You must be an SCL VIP in order to take part in the Private Auctions.
Once you are a VIP and are logged in to your account, you will be able to view the Private Auctions on this page.
You can also reach this page from the menu by navigating to SCL VIP > VIP Auctions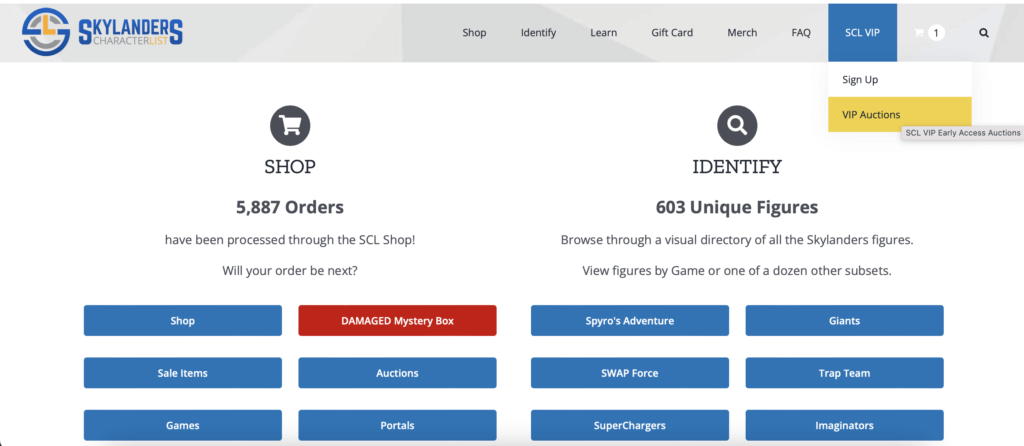 From this page you will be able to:
View all 6 items that are up for auction
Submit your offers for these items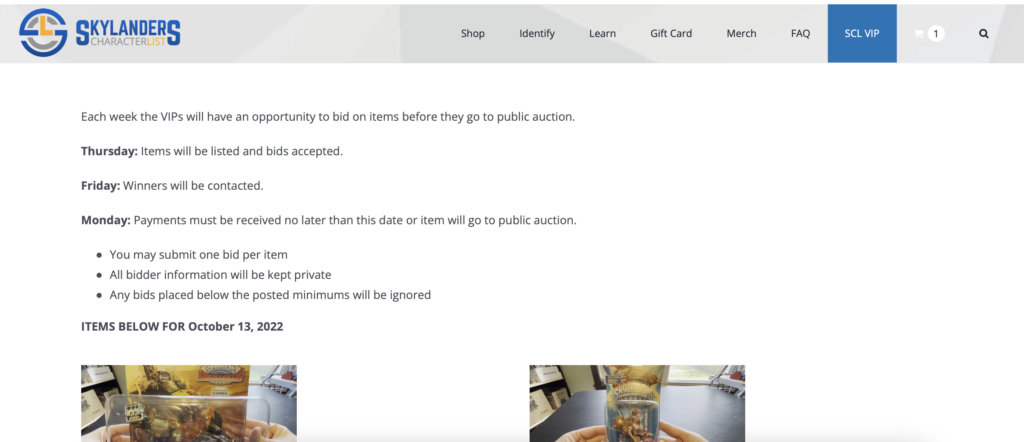 Offers only need to be submitted once.
All bids are private. You will not be able to see the names or bids of the other bidders.
You will be contacted via email on Friday if you won any of the items.
If you are a winner, you will be able to put the auction item(s) in your cart just like any other item from the shop.
At that time you will also be able to add additional items to your cart (to save on shipping).
You have 3 days to pay for the item(s) you won. If the items have not been paid for within 3 days, they may be offered to another bidder.