How To Bid on Public Auctions
Public Auctions take place every week on Friday.
You must have an account and be logged in to bid on the Public Auctions.
You can get to the Publics Auctions through this link or by navigating to Shop > Auctions in the menu.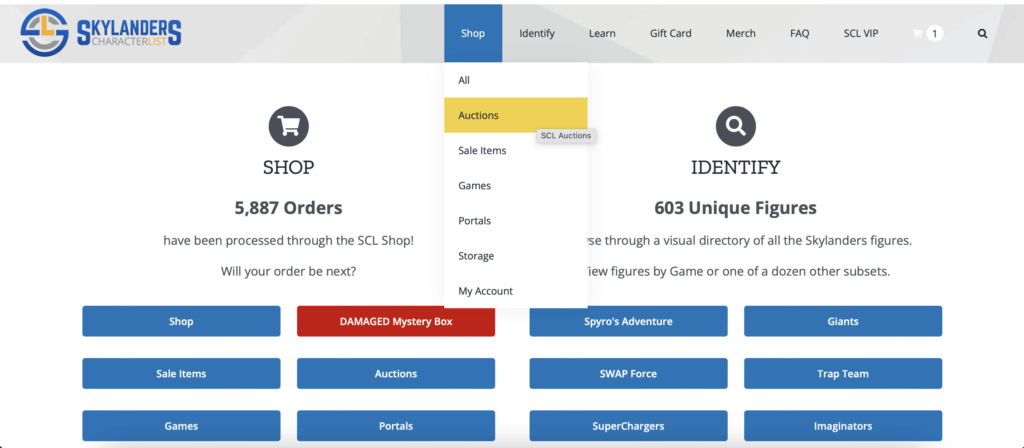 From this page you will be able to:
View all 15 items that are up for auction
Submit your bids for these items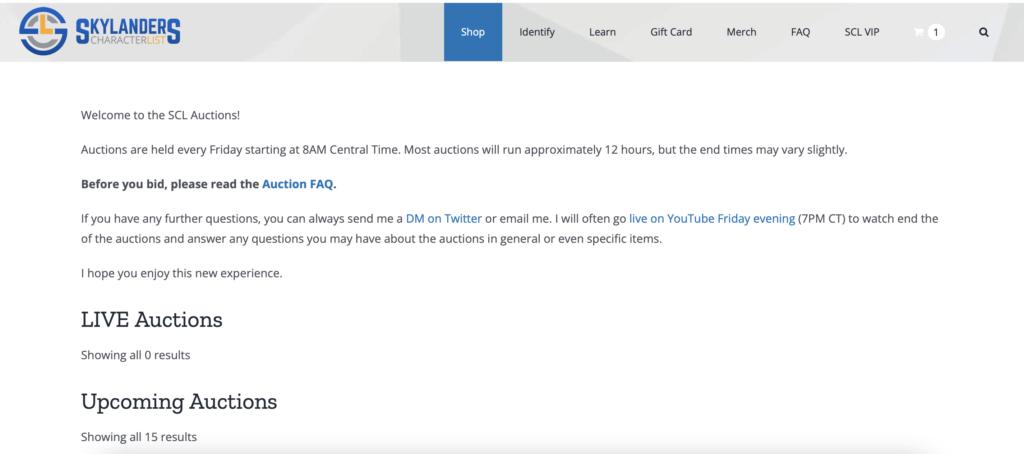 The Public Auctions are very similar to eBay or other auction sites.
You can place your high bid and the system will take care of the incremental bids as necessary.
For example:
If the minimum bid is $10 and John bids $20, John will be the high bidder at $10.
If Sarah comes in later and bids $15, John will still be the high bidder at $15.50
The system will bid automatically for John within the limit that he set.
The biggest difference in these auctions is the possibility of OVERTIME.
If any bidder places a bid within the last minute of an auction, another minute is added to the timer.
With this extra functionality in place, all bidders will have ample time to place their bids. You won't lose because someone placed a last second bid and you had no time left to outbid them.
If you are a winner, you will be able to put the auction item(s) in your cart just like any other item from the shop.
At that time you will also be able to add additional items to your cart (to save on shipping).
You have 3 days to pay for the item(s) you won. If the items have not been paid for within 3 days, they may be offered to another bidder.