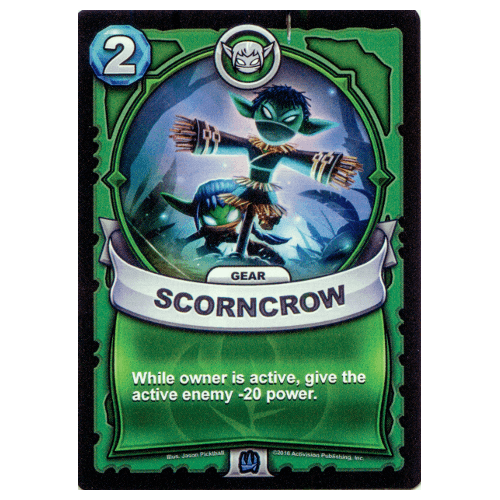 Card Text: While owner is active, give the active enemy -20 power.
Explanation: If Stealth Elf is your active (frontline) Skylander and she is wearing this Gear, the active (frontline) enemy Skylander will lose 20 power as long as they are the active Skylander.
If your opponent swaps Skylanders, the new active enemy Skylander will lose 20 power and the newly sidelined enemy Skylander will regain the 20 power they lost.
This effect lasts until this Gear is replaced or destroyed.
NOTE: This card can only be played by Stealth Elf.