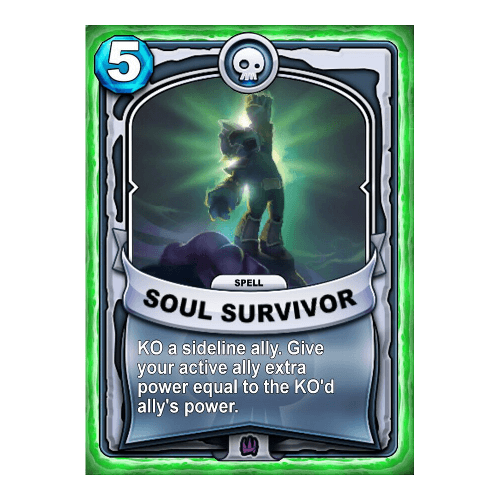 Card Text: KO a sideline ally. Give your active ally extra power equal to the KO'd ally's power.
Explanation: Choose one of your sidelined Skylanders.
The Skylander you choose will be KO'd.
Your active (frontline) Skylander will gain power equal to the power of the sidelined Skylander you chose (before they were KO'd).