I've had a few people email me about the various Double Trouble figures. It can be a little confusing. I will admit that it took me a little while to catch on, but yes, there are actually 4 versions of Double Trouble.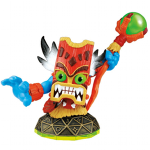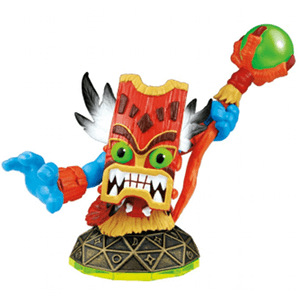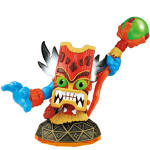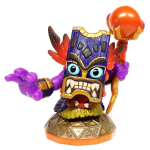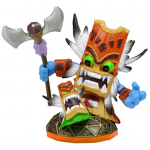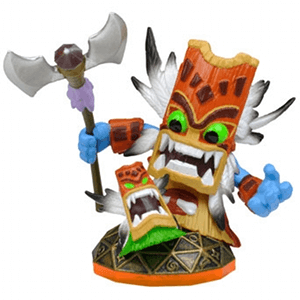 Starting on the left we have Series 1 Double Trouble. This figure is easily recognizable because it is the only Double Trouble with a green base. It is the only figure that was released with Spyro's Adventure.
Now as we move to the right this is where it get a little confusing. The second figure you see has an orange base. Since Double Trouble is not a new character in Skylanders Giants, this should mean that it is a Series 2 figure. However you will notice that this figure has not been reposed. It has an orange base, but it is still using the Series 1 pose.
This figure was released with the Skylanders Battlegrounds Starter Pack. (Battlegrounds is the Mobile/iOS version of Skylanders.) Because it shares characteristics of both Series 1 and Series 2 figures, it is most commonly referred to as Double Trouble 1.5. In the game, Double Trouble 1.5 behaves as a Series 2 figure.
Third in line you will see the only variant available for Double Trouble. This is a variant of the Double Trouble 1.5 figure. It has an orange base, Series 1 pose, but a new paint job. This figure, known as Royal Double Trouble, is also from the Skylanders Battlegounds Starter Pack, but it is a GameStop Exclusive.
Finally, we have the actual Series 2 Double Trouble. It has the orange base as you would expect and has received a proper repose.
I hope this clears up any questions you may have regarding Double Trouble. However, if you still have questions about Double Trouble or any other figures, please feel free to contact me. I'm here to help.